Purifying Mask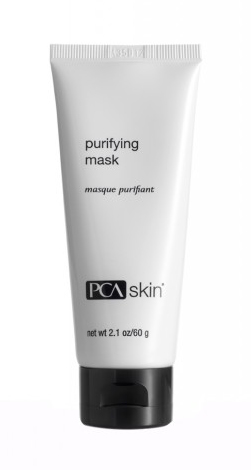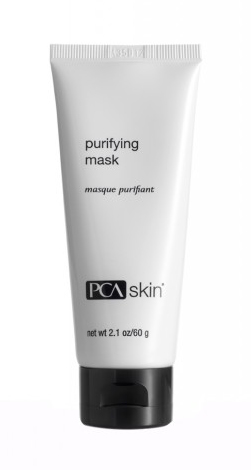 Purifying Mask
PCA Skin®
This mask gently exfoliates, detoxifies and removes impurities, leaving skin smooth, clear and bright. It can be used as an at-home treatment or incorporated into professional treatments for additional smoothing and detoxifying. It nourishes rough, dull, dehydrated and stressed skin to promote a clear complexion. All skin types will benefit from this mask, with the exception of hypersensitive skin. 2.1 oz.
Directions:
Apply a thin, even layer over entire face (neck and chest also recommended). Leave on three to five minutes. Remove mask with warm water and gentle circular motions to activate pumice for increased exfoliation. Pat dry and follow with the appropriate PCA SKIN nourishing moisturizer in the evening. Use in the evening, once a week or as needed.
Key Ingredients:
Algae
Detoxifies and hydrates skin.
Clay
Detoxifies and absorbs oil and impurities.
Pumice (Micro-Fine)
Helps to gently exfoliate skin's built-up surface debris and impurities.
Tea Tree Leaf Oil
Promotes a clear complexion.
Grape Seed Oil
Contains a high content of polyphenols as well as the essential fatty acid (EFA), linoleic acid.
PCA SKIN has been and continues to be a trusted industry leader in the development of gentle, yet highly effective professional treatments and daily care products for over two decades. The company partners with physicians and clinicians to provide a proven process combining aesthetics and science for healthy, beautiful skin. PCA SKIN sets the bar high when it comes to innovative skin care, being acknowledged in prominent medical textbooks as the originator of advanced blended chemical peel formulations.